Shirin Ebadi, Iranian lawyer and human rights activist
Profile of the Week
Shirin Ebadi is an Iranian lawyer, writer, teacher, activist and the 2003 Nobel Peace Prize winner – the first Muslim woman and the first Iranian to ever receive the award.
Dr. Ebadi was the first woman to become a Presiding Judge in Iran, and she was head of the city court of Tehran for four years. But after the Islamic Revolution in 1979, she and other female judges were dismissed from their positions. She worked for a while as a clerk in the very court she used to preside over, until she resigned in protest.
She fought for many years to get her lawyer's license – she was initially denied the right to even apply – but in 1992 she finally won the right to practice law, and because other law firms were reluctant to hire her, she opened a private practice and began to advocate fiercely for the rights of women and political dissidents. As a result, she was arrested and imprisoned many times. In 1999 she was arrested for 'disturbing public opinion' and spent 15 days in solitary confinement. More convictions followed, and she was threatened with a five-year ban on practicing law (although international outcry prevented this from happening).
But in 2009, the Islamic Republic of Iran cracked down even further on its citizens after huge crowds gathered to protest the election results. Dr. Ebadi was at a conference in Spain during the protests, but the government confiscated her property and filed a case against her with the revolutionary court. 
Since then she has lived in exile in London England, but she travels extensively all over the world, devoting her life to spreading the word about human rights injustices in Iran, and amplifying the voices of the defenseless, especially women.
As well as being recognized as a leader in human rights advocacy, Dr. Ebadi has established many NGOs, including the Million Signatures Campaign to end legal discrimation against women in Iranian law. She has published many articles and books on human rights, and wrote an intimate reflection on her own experiences in both Iran Awakening: One Woman's Journey to Reclaim Her Life and Country and Until We Are Free: My Fight for Human Rights.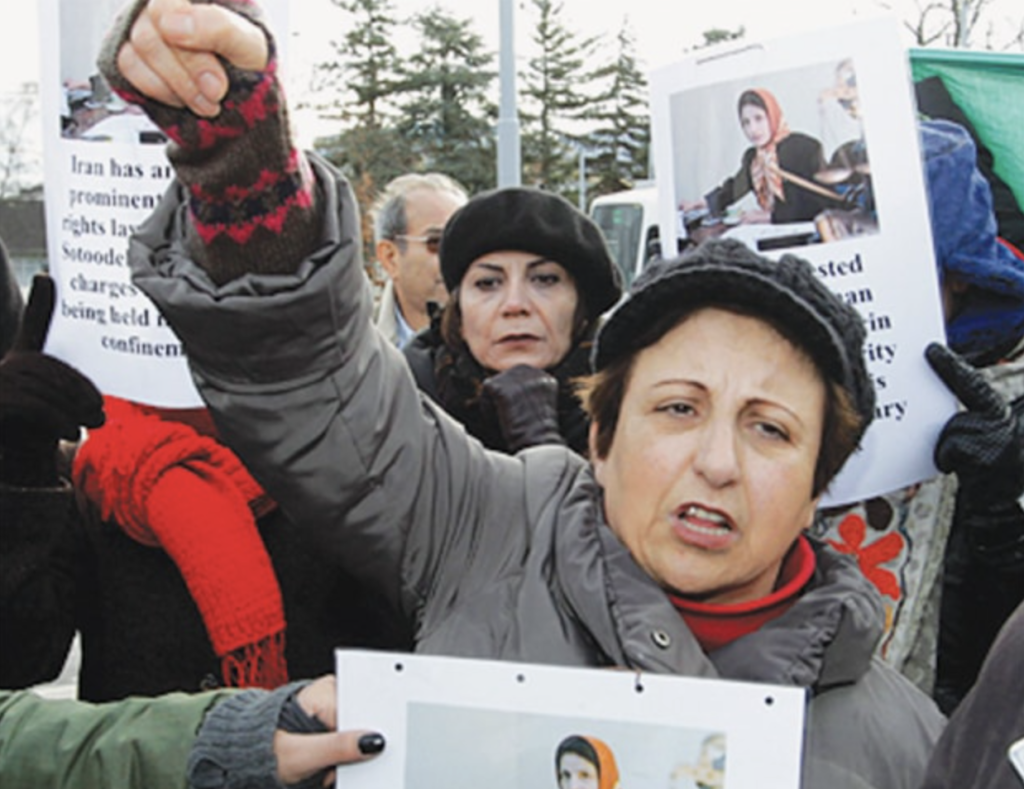 Shirin Ebadi, Iranian lawyer and human rights activist